Madeleine McCann, aged 9

Madeleine's Song
"We're Still looking for you"
Register
You are currently viewing these forums as a Guest. To access all forums, please log in. If you are not currently a Member, please register.
"REGISTER"
August 2022
| Mon | Tue | Wed | Thu | Fri | Sat | Sun |
| --- | --- | --- | --- | --- | --- | --- |
| 1 | 2 | 3 | 4 | 5 | 6 | 7 |
| 8 | 9 | 10 | 11 | 12 | 13 | 14 |
| 15 | 16 | 17 | 18 | 19 | 20 | 21 |
| 22 | 23 | 24 | 25 | 26 | 27 | 28 |
| 29 | 30 | 31 | | | | |
Calendar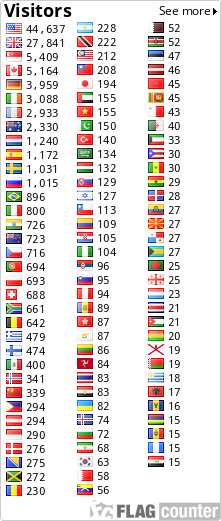 Social bookmarking


Bookmark and share the address of Find Madeleine on your social bookmarking website
It's unusual that so few people realize or say things about how child abuse is being used as a control mechanism.
We all know people can be blackmailed with such things, we've heard about politicians, famous people, police...etc being involved in child abuse.
The way that it works is that they use shame factors such as child abuse and closet queer shame factors to control people. The fact that there seems to be an epidemic of child abuse doesn't seem logical unless it's being used as a control mechanism. This is what must be used as a very effective weapon in defense and attack against them. It's using this that destroys them.
You must say things about how it's wrong and also how it's used as a control mechanism otherwise you're just amplifying the shame factor without doing anything about it's use and this can create even more child abuse. Kids get raped and abused and then the shame of it is used against the kids and the perpetrators. For the perpetrators it can also be used as a price that they must pay to belong to certain groups. That is, it's something that these groups require of them for their membership so that they can always have them controlled.
Say things about how it's being used as a control mechanism otherwise you're ineffective and possibly even worse you may actually be contributing to the problem of child abuse.
Here's a Facebook page that describes this:
www.facebook.com/shamevirus
I suggest you like this page. It has some useful content on the topic and it says that you're fighting probably the most important cause of child abuse. Don't be shy about the 3 likes, I created it for myself for defence and attack purposes, although I'm letting others know about it now.
When you're connected to things such as this and saying the appropriate things then they can't fight against you since should anything happen to you then it points at them and proves a truth that they don't want to prove since it destroys them.
You should also suspect people that don't want to say things about how it's being used as a control mechanism. People that are with them may even say things about how child abuse is wrong, since they use it as a shame factor for control, they won't, though, say things about how it's used to control since they're controlled with it.
If they're not saying that then you've got to ask the question why not?

ClintMac




Number of posts

: 2


Registration date :

2013-03-10



Similar topics
---
Permissions in this forum:
You
cannot
reply to topics in this forum