Madeleine McCann, aged 9

Madeleine's Song
"We're Still looking for you"
Register
You are currently viewing these forums as a Guest. To access all forums, please log in. If you are not currently a Member, please register.
"REGISTER"
September 2019
| Mon | Tue | Wed | Thu | Fri | Sat | Sun |
| --- | --- | --- | --- | --- | --- | --- |
| | | | | | | 1 |
| 2 | 3 | 4 | 5 | 6 | 7 | 8 |
| 9 | 10 | 11 | 12 | 13 | 14 | 15 |
| 16 | 17 | 18 | 19 | 20 | 21 | 22 |
| 23 | 24 | 25 | 26 | 27 | 28 | 29 |
| 30 | | | | | | |
Calendar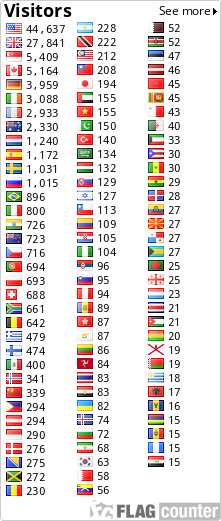 Social bookmarking










Bookmark and share the address of Find Madeleine on your social bookmarking website

First let me say that I am a strong person that believes in cruel and unusal punishment. Let me tell you why I feel like this. A young boy that I knew since he was about 9 years old had no place to stay. Since he was my son's close friend and I knew him or thought that I did I had no problems letting him move in with us.
He stayed for about 2-3 months if that not sure as I was working a lot. Anyway he didn't want to get a job or help keep the house clean. He would babysit for my daughter with no problems. Than one day I came home from work and house was trashed and he was there all day. I got angry told this young man to leave my home. A few days later my Grandson asked if this person was going ever going to be back and he was told no.
My Grandson then told his mother that this person forced him to touch his penis and that this person also touched his repeatedly. Then we found out that he forced my Granddaughter to lay on him while he moved her up and down on him. My Granddaughter also said that he made her watch him put on a cover on his penis.

This is a person that we knew and had we known that he was a peadophiler he would have never been abole to stay at my house but we didn't know until after I had kicked him out.
The good news my daughter pressed charges and he is in prison right now and is labeled a class 3 peadophiler.
I believe that these people should have their names in the paper along with their pictures and if they come into the community than every person should know. I feel we should put these people some place where they can not come into any contact with children. My heart still hurts for these children I know what they are going through and I hate myself for not being there to protect them.
I also think they should know what it feels like to be forced to do things that they dont want to. I believe they should have done to them what they did to the victim.

gale.v.morehouse1




Number of posts

: 1


Registration date :

2011-08-04





Similar topics
---
Permissions in this forum:
You
cannot
reply to topics in this forum