Madeleine McCann, aged 9

Madeleine's Song
"We're Still looking for you"
Register
You are currently viewing these forums as a Guest. To access all forums, please log in. If you are not currently a Member, please register.
"REGISTER"
September 2019
| Mon | Tue | Wed | Thu | Fri | Sat | Sun |
| --- | --- | --- | --- | --- | --- | --- |
| | | | | | | 1 |
| 2 | 3 | 4 | 5 | 6 | 7 | 8 |
| 9 | 10 | 11 | 12 | 13 | 14 | 15 |
| 16 | 17 | 18 | 19 | 20 | 21 | 22 |
| 23 | 24 | 25 | 26 | 27 | 28 | 29 |
| 30 | | | | | | |
Calendar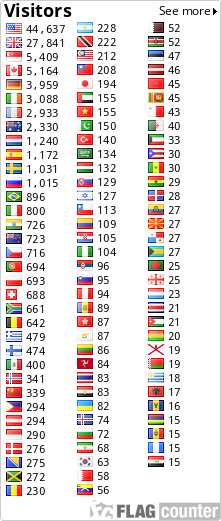 Social bookmarking










Bookmark and share the address of Find Madeleine on your social bookmarking website


ZACHARY ALAN BYRD
Case Type: Family Abduction
DOB: Dec 19, 1998
Sex: Male
Missing Date: Sep 2, 2011
Race: White
Age Now: 12
Height: 5'2" (157 cm)
Weight: 152 lbs (69 kg)
Hair Color: Brown
Eye Color: Blue
Missing City: ENCINO
Missing State : CA
Missing Country: United States
Case Number: NCMC1179125
Circumstances: Zachary may be in the company of an adult male relative. They may have traveled out of state. Zachary's nickname is Zach.
http://www.missingkids.com/missingkids/servlet/PubCaseSearchServlet?act=viewChildDetail&caseNum=1179125&orgPrefix=NCMC&seqNum=1&caseLang=en_US&searchLang=en_US
Last edited by Tezza on Sun Feb 12, 2012 7:15 am; edited 4 times in total (Reason for editing : To add link)
_________________
I said a prayer for you tonight,
A little star - glows so bright
You've enabled friendships very dear
Your value on earth is now so clear.
God Bless Madeleine

Brooke

Admin





Number of posts

: 946


Birthday

: 1966-03-21


Age

: 53


Humor

: what's that?!


Registration date :

2009-07-28



ABC7
23rd November 2011
Naples couple accused of abducting grandson
NORTH NAPLES, FL -
Two months and 21 days, it's how long 12-year-old Zachary Byrd has been missing. We tracked down one woman who says she may have been the last person to see the boy.
"I saw it on TV and I said Zachary! And I thought i got to tell somebody the kid was here! He's alive and well," she said.
Alive and well and with his grandparents. It's how a family friend, who doesn't want to be identified, says she last saw Zachary.
She says the trio showed up at her Naples doorstep after Zachary ran away from his mother in California. She says Zachary ran away with neighborhood teens.
http://www.abc-7.com/story/16113784/2011/11/23/mother-says-grandparents-abducted-missing-boy

Twiglet

Admin





Number of posts

: 20941


Registration date :

2008-08-11



NBC 2
5 December 2011
Father seeking custody in Zachary Byrd case
Three months have passed and there is still no sign of missing 12-year-old Zachary Byrd.
He was last seen on surveillance video at his mother's California home in September. His mother says he was abducted by her parents who live in Naples.
The surveillance video shows Byrd tip-toeing around his mother's home carrying what appears to be a duffel bag.
A voice on the video says, "Do you want us to get you out of here?"
Zachary's mother believes the voice belongs to her father, Donald Byrd.
Detectives from the Los Angeles Police Department are also convinced the man asking Zachary to leave is his grandfather.
Donald and his wife were in a custody battle with Zachary's mother for years. This summer, a judge awarded her custody. Soon afterwards, Zachary went missing.
Now, three months later, there has been no word from Zachary or his grandparents, Donald and Joyce Byrd.
A Los Angeles judge has issued a warrant for Donald's arrest.
"I'm not super religious, but I prayed that the grandparents had him," said Zachary's father, John Cross.
Cross told NBC2 on the phone from his Tampa home that just found out Zachary was his son two years ago.
"I was very excited. At the same time, I was angry that they kept this child from me for 11 or 12 years," he said.
Cross is now pursuing paternity rights in the messy custody battle.
http://www.nbc-2.com/story/16192384/2011/12/05/father-seeking-custody-in-zachary-byrd-case

Twiglet

Admin





Number of posts

: 20941


Registration date :

2008-08-11



Zachary is still listed as Missing.

There is no new information available at this time..

Zachary will be 14 years old in a couple of months time..

Twiglet

Admin





Number of posts

: 20941


Registration date :

2008-08-11





Similar topics
---
Permissions in this forum:
You
cannot
reply to topics in this forum