Madeleine McCann, aged 9

Madeleine's Song
"We're Still looking for you"
Register
You are currently viewing these forums as a Guest. To access all forums, please log in. If you are not currently a Member, please register.
"REGISTER"
September 2019
| Mon | Tue | Wed | Thu | Fri | Sat | Sun |
| --- | --- | --- | --- | --- | --- | --- |
| | | | | | | 1 |
| 2 | 3 | 4 | 5 | 6 | 7 | 8 |
| 9 | 10 | 11 | 12 | 13 | 14 | 15 |
| 16 | 17 | 18 | 19 | 20 | 21 | 22 |
| 23 | 24 | 25 | 26 | 27 | 28 | 29 |
| 30 | | | | | | |
Calendar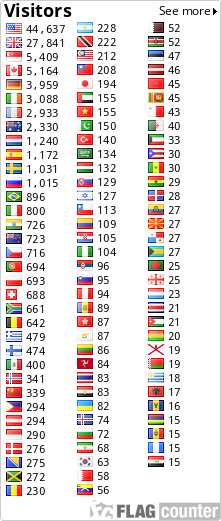 Social bookmarking










Bookmark and share the address of Find Madeleine on your social bookmarking website
Page 3 of 3 •

1, 2, 3

Daily Mail
9 July 2011
Terrified boy, 11, who pleaded Cameron for help after being snatched by his father's family is still in the Middle East a year on: Why has he not been saved?
My name is Adam. I'm 11 years old and need your help. I've been kidnapped by my uncle. I feel so scared...This heart-rending message from a little British boy, stolen from his mother and held captive in the Middle East, was smuggled to David Cameron A YEAR AGO. So why has he not been freed?
At first glance, the dark-haired figure in the video clip appears more like a terrified hostage pleading for his life than a British schoolboy begging to be reunited with his mother.
With desperation etched on his tired face, 12-year-old Adam Jones cries out: 'Someone out there please help me. I'm alone and I have no idea what to do. It's terrifying. Terrifying. I'm scared and I need help. Please, I'm begging. Please help me.'
Then there is the handwritten letter — composed in secret and smuggled out in the hope that there was one man who could help set him free: David Cameron. 'Dear Prime Minister,' it begins in childish script. 'I need your help. I was kidnapped by my uncle . . . My life is very bad and not fun because of him. I want to live with my Mum. I do not want to be in a prison. I am terrified and scared. Please please help me.'
It is almost two years since Adam was dramatically snatched from his British mother while visiting his dead father's wealthy family in the oil-rich Gulf state of Qatar.
Since then he has been under virtual house arrest at his uncle's home in the Qatari capital Doha despite attempts by his mother, Rebecca Jones, to get him back.
Now, after months of heartache and despair, she has decided to go public about their case in the hope of finally shocking the Qatari authorities into releasing her son.
Heartbroken: Mother Rebecca says for every day he is in captivity it is a day less of his childhood
'Every day that Adam has to spend in captivity is another day of childhood that has been stolen from him,' says 44-year-old Rebecca, from Sheffield. 'It rips my heart out to see my son suffering when I cannot protect him. Every mother's instinct is to protect their child and it is agony not to be able to do that.'
The youngster is now at the centre of an extraordinary battle between Rebecca and the Al Madhaki family who have told Rebecca to 'forget you have a son'.
http://www.dailymail.co.uk/news/article-2012743/Adam-James-11-pleaded-David-Cameron-help-1-year-ago-Qatar.html

Twiglet

Admin





Number of posts

: 20941


Registration date :

2008-08-11



Gulf daily News
11 July 2011
Bring Adam home!
A DESPERATE British mother yesterday reignited a campaign to have her son who was allegedly kidnapped nearly two years ago returned to Bahrain.
The Bring Adam Home website,
www.bringadamhome.org,
has been officially launched by long-term resident Rebecca Jones.
Her 12-year-old son Adam has been in the custody of his late father's Qatari family in Doha since she was allegedly duped into signing over her rights almost two years ago.
An extensive legal battle ensued, but with no positive outcome for Mrs Jones. She now feels it is time to step things up.
"We are trying to raise awareness among more influential parties, such as representatives of the UK government and the Foreign Office, legal representatives and MPs," she told the GDN.
"We felt we needed to have a focal point for people to come and see all the relevant information and ways they can help in one place.
"The situation has not really changed over the last few months so essentially we're at the same place we were in May 2010.
"We have followed all procedures and laws to the letter, and to be honest, we've been very disappointed in Qatar's justice system, which we feel is not being followed in Adam's case.
http://www.gulf-daily-news.com/NewsDetails.aspx?storyid=309592

Twiglet

Admin





Number of posts

: 20941


Registration date :

2008-08-11



Daily Mail
13 August 2012
I am terrified and scared, please, please help me: Emotional plea to David Cameron from boy, 13, abducted by family in Qatar
British schoolboy Adam Jones has been separated from his family in Britain after his Qatari uncle allegedly kidnapped him in 2009.
The 13-year-old has yet to be freed despite attempts from his mother and the British Prime Minister, who responded to a recent letter from Adam where the boy asked David Cameron if he had forgotten about him.
The teenager was taken from his mother Rebecca when the family visited relatives of Adam's deceased father in Qatari capital of Doha.
Adam claims to be under virtual house arrest and says he has been kicked by his relatives.
After seeing no results of their exchange last year Adam sent another letter in April this year asking if David Cameron had forgotten about him.
This time David Cameron replied that he has taken Adam's plight further and spoken to the Qatari royal family and his Qatari counterpart Sheik Hamad bin Jassim bin Jabr al-Thani and demanded that Adam's case be 'speedily resolved'.
In a handwritten add the Prime Minister said: 'I promise I have not forgotten about you – and I will keep trying to make some progress.'
His mother Rebecca Jones say Adam lives like a captive in the house of his uncle Fahad Juma Abdullah Al-Mudhaki, a police officer.
Every day that Adam has to spend in captivity is another day of childhood that has been stolen from him,' 45-year-old Rebecca, from Sheffield told MailOnline at the time of Adam's last plea to the PM.
'It rips my heart out to see my son suffering when I cannot protect him. Every mother's instinct is to protect their child and it is agony not to be able to do that.'
The youngster is now at the centre of an extraordinary battle between Rebecca and the Al-Mudhaki family who have told Rebecca to 'forget you have a son'.
The case is in the hands of the Foreign Office's child abduction section — but Adam's plight is undoubtedly a stark reminder of the terrible complexities that can arise from the marriages of British citizens and foreign nationals.
Rebecca met Adam's father Jamal Al-Mudhaki in 1994 when she was living and working in Bahrain as a human resources consultant.
They split in 1998, but when she discovered she was pregnant she married Jamal at an Islamic ceremony in Bahrain, knowing that as an unmarried mother she risked losing her job.
The couple never lived together and Jamal did not see his son, who has dual British and Qatari citizenship, until three months after his birth in 1999.
They were divorced according to normal Islamic practice, without any formal hearing or documentation, and Jamal made no application or request for custody of Adam.
Both remarried — Rebecca to IT consultant Barrie Jones in 2003, with whom she had a daughter Alex, now six — and initially she and Jamal had a civilised agreement.
Then, in 2005, when Adam was five, tragedy struck. Jamal was killed in a motorbike crash in Qatar. But even after his death Rebecca resolved to keep in contact with the Al-Mudhakis. A
nd so in October 2009, she took Adam to Qatar at the start of what was intended as a three-day visit.
'At first everything was fine,' she recalls. 'We all had tea together and made small talk. They said they considered me to be a sister and were very welcoming.'
The subject of Adam's inheritance from his dead father, which had cropped up before but had never seemed to Rebecca to be a major problem, was raised. In hindsight, Rebecca believes that since the day Jamal died, his family's sole concern has been Adam's claim on his father's estate Rebecca estimates is worth around £1million.
On the final day of the trip, Adam's uncle, Fahad, took Rebecca to an office in Doha where he claimed officials would help sort out the legal paperwork in connection with Adam's inheritance.
Rebecca reluctantly signed the documents which were in Arabic saying in the 2011 interview that she had no reason to believe them to be lying.
In fact, the forms would later be used to support the Al-Mudhakis' custody claim against her.
Within minutes of signing, Rebecca realised she had been tricked. 'As soon as the papers were signed, Adam's uncle Fahad told me: "Jamal didn't take your son but I will." '
While she was at the office, Adam was taken away from his grandmother's house and hidden with another relative. His mobile phone was confiscated.
Rebecca reported the kidnapping to the Qatari police but Al-Mudhaki's colleagues simply told her that an initial court hearing had already been set for just ten days' time to hear the Al-Mudhakis' custody claim.
She suffered a constant campaign of intimidation: 'I was followed whenever I went outside and received up to 20 phone calls a day from men claiming to be policemen, ordering me to report to various police stations for questioning.'
Fahad Al-Mudhakialso filed criminal accusations against her, claiming she had tried to change her son's Muslim identity and of insulting a Qatari citizen — a charge that can carry a three-month jail sentence.
As a result, she was hauled into the public prosecutor's office and interrogated for seven hours.
'Obviously they were trying to make me give up my battle for Adam, but that was inconceivable,' she says.
But when the judgment came at the end of November 2009, it was devastating. 'It is not allowed for the child to stay with a non-Muslim when reaching this age,' the court ruled with chilling finality. 'Henceforth, her right of nurture shall be extinguished.'
Rebecca lodged a formal appeal against the court's decision which was heard in February 2010.
This time, Adam was allowed to speak to the court pleading: 'I want to live with my mother . . . I want to be with my Mum.'
But the court still ruled that he must remain in Qatar.
Rebecca said: 'I have been terrorised and treated as a criminal. We are suffering every day without out little boy. The pain has not gotten easier as time has passed because I cannot accept what has happened.'
http://www.dailymail.co.uk/news/article-2187327/I-terrified-scared-please-help-Emotional-plea-David-Cameron-boy-13-abducted-family-Qatar.html

Twiglet

Admin





Number of posts

: 20941


Registration date :

2008-08-11



Page 3 of 3 •

1, 2, 3


Similar topics
---
Permissions in this forum:
You
cannot
reply to topics in this forum