Madeleine McCann, aged 9

Madeleine's Song
"We're Still looking for you"
Register
You are currently viewing these forums as a Guest. To access all forums, please log in. If you are not currently a Member, please register.
"REGISTER"
May 2022
| Mon | Tue | Wed | Thu | Fri | Sat | Sun |
| --- | --- | --- | --- | --- | --- | --- |
| | | | | | | 1 |
| 2 | 3 | 4 | 5 | 6 | 7 | 8 |
| 9 | 10 | 11 | 12 | 13 | 14 | 15 |
| 16 | 17 | 18 | 19 | 20 | 21 | 22 |
| 23 | 24 | 25 | 26 | 27 | 28 | 29 |
| 30 | 31 | | | | | |
Calendar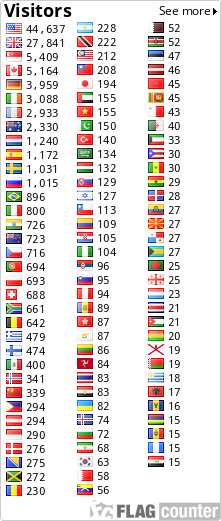 Social bookmarking


Bookmark and share the address of Find Madeleine on your social bookmarking website
Posted: Sun Sep 28, 2008 12:25 pm Post subject: Please help support CROP
--------------------------------------------------------------------------------
A petition from Coalition For the Removal of Pimping (CROP)
Until the age of 12 my daughter Abbie was a very happy child. She was then targeted and gromed for sexual exploitation. She was raped, moved from town to town and passed from man to man who used her for sex. I asked for help to protect her from her exploiters.
When she was thirteen I was told she was presenting 'challenging' behaviours.
At
fourteen
I was told she was associating with the 'wrong crowd.'
At
fifteen
I was told she had an older 'boyfriend.'
At
sixteen
I was told she was capable of making a 'choice.'
At
seventeen
I was told she should take responsibility.
She is now
eighteen
and being sexually exploited is all she knows......
She could be another parent's Amy, Becky, Charlie, Danielle, Emma, Fiona, or Jason.
She could be your child, sibling, friend or next door neighbour.
ACT NOW TO PROTECT ALL CHILDREN UNDER 18 FROM SEXUAL EXPLOITATION BY
-Signing our online petition at
www.crop1.org.uk
Last edited by Admin on Thu Oct 02, 2008 7:28 am; edited 1 time in total
Posted: Sun Sep 28, 2008 12:42 pm
--------------------------------------------------------------------------------
Please help support CROP in the fight to safeguard all children from sexual exploitation.
Send a copy of this letter to the 'leader' at your local council.
Dear.................
Sub: Safeguarding all children under the age of 18 from sexual exploitation
I am writing to you as the leader of my council to raise concerns about the plight of children in the UK groomed for sexual exploitation.There is a huge disparity in local authority responses to child exploitation accross the country.One challenge common to all authorities,however,is the lack of protection of children aged 16 and 17 and I urge you to act to protect this specific group of children.
Children and young people are being abused sexually by exploitative adults outside the family for personal gain.The sophisticated process of grooming children for sexual exploitation often starts when the child is 11 or 12; she is befriended and introduced to an 'exciting' lifestyle.By 13 the control of perpetrators can be complete.It is difficult for these children to understand the manipulation and to escape the cycle of violence and abuse from the perpetrators,whose activities go unhindered.Successful prosecution of these crimes is rare owing to the child's difficulty in disclosing the abuse,the threats to her family and the complete control exercised by the perpetrators.
The Children Acts of 1989 and 2004 underline the duty of local authorities to promote the welfare of all children under the age of 18 in their area.The every child matters agenda,along with the legislation,highlights the role of local authorities in taking steps to investigate concerns where children suffer or are likely to suffer significant harm and to protect children from ill-treatment or harm.Contrary to this legal obligation to protect all children under the age of 18,children nearing the age of sixteen (the age of consent) are perceived to be making a choice and are dropped off the radar of child protection agencies.The consequences for these children entrapped in sexual exploitation range from exposure to violence,complex trauma,maladaptive physical and psychological development,destruction of teh concept of self,disappearance and in some extreme circumstances death.
I look forward to your response to the issues raised in this letter.Please send your response to CROP at 34 York Road Leeds LS9 8TA and forward a copy to me at the address below.CROP is a national charity which has supported affected parents and carers for over 10 years.If you would like more information about the issues raised in this letter please visit CROP website on
www.crop1.org.uk
or contact via email:
info@cropuk.org.uk
or phone 0113 2403040
Yours sincerely,
.....................
Address..................
.............................
.............................
Does anyone know if there is a new website for CROP?
The one listed, doesn't seem to work anymore.
I was looking for some information and I thought CROP could help me. Can't find much on Google either.


Rose




Number of posts

: 81


Birthday

: 1979-10-01


Age

: 42


Registration date :

2008-10-01



_________________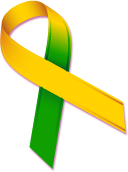 Together We CAN Make A Difference!

Tezza

Admin





Number of posts

: 5956


Birthday

: 1971-04-23


Age

: 51


Registration date :

2008-08-07




Rose




Number of posts

: 81


Birthday

: 1979-10-01


Age

: 42


Registration date :

2008-10-01



---
Permissions in this forum:
You
cannot
reply to topics in this forum