Madeleine McCann, aged 9

Madeleine's Song
"We're Still looking for you"
Register
You are currently viewing these forums as a Guest. To access all forums, please log in. If you are not currently a Member, please register.
"REGISTER"
October 2018
| Mon | Tue | Wed | Thu | Fri | Sat | Sun |
| --- | --- | --- | --- | --- | --- | --- |
| 1 | 2 | 3 | 4 | 5 | 6 | 7 |
| 8 | 9 | 10 | 11 | 12 | 13 | 14 |
| 15 | 16 | 17 | 18 | 19 | 20 | 21 |
| 22 | 23 | 24 | 25 | 26 | 27 | 28 |
| 29 | 30 | 31 | | | | |
Calendar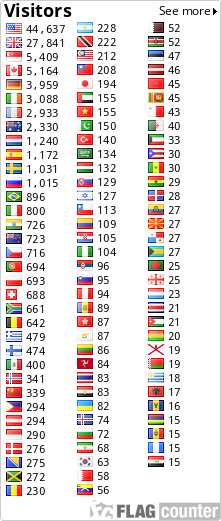 Social bookmarking










Bookmark and share the address of Find Madeleine on your social bookmarking website
Page 3 of 3 •

1, 2, 3

Dordrecht.net
14 January 2011
New lawyer on appeal V.
DORDRECHT - Sander V. has found a lawyer for his appeal against the decision of the court, 18 years in prison and TBS for the murder of Milly Boele in March 2010.
During the trial he was defended by rounded Tjalling van der Goot and Willem Anker. This he did not defend his appeal.
Subsequently, Bram Moszkowicz, the lawyer who also defended Geert Wilders, to defend him in his appeal, but did after a short time already know the case do not admit.
Now V. yet found a lawyer Willem Jan Ausma. Ausma will try to get sentence reductions and the elimination TBS trying to do. Ausma in 2008 received "The Golden Hourglass," a prize for 'best criminal lawyer in the Netherlands.
Ausma's motto is: "I'll just look like an offense was committed. As long as man exists, is already being raped, murdered and stolen. "He points so anyone, regardless of the seriousness of the offense.
The appeal of V. is perceived as difficult to contain. Q. earlier stated: "I have no right to pardon" and he claimed to have a conscience that racked him from moment to moment conscious of his act.
http://www.dordrecht.net/nieuws/2011/01/14/5706/nieuwe-advocaat-hoger-beroep-v.html

Twiglet

Admin





Number of posts

: 20941


Registration date :

2008-08-11



AD-NL
14 January 2011
"Sander V. punished harshly"
DORDRECHT - V. Sander, the man convicted for the murder of Milly Boele, is severely punished. That says his lawyer Willem Jan Ausma at RTV Rijnmond. His client was sentenced to 18 years in prison and TBS. Ausma, the former policeman in the appeal.
,, The goal is actually to the shop try to bring back to normal proportions, both in terms of publicity surrounding it as well as penalties.''Ausma are sentenced in accordance with similar or even worse things away with lighter sentences. (AP / AK)
http://www.ad.nl/ad/nl/2202/Milly-Boele/article/detail/563120/2011/01/14/Sander-V-te-zwaar-gestraft.dhtml

Twiglet

Admin





Number of posts

: 20941


Registration date :

2008-08-11



Synopsis

On 26 November 2010 Sander V was sentenced to 18 years in prison (including Medical treatment) for the detention, assault, murder and concealment of the body of Milly Boele last year!!

The prosecution wanted a sentence of 25 years plus but this was reduced to 18 years when the rape charge was dropped, it couldn't be decided that Sander V had raped Milly even though sperm was found on her body.

Sander V wants to appeal against the length of his sentence but had to wait to find new lawyers as the legal team that fought his case in the original murder trial refused to represent him!!

The prosecution want to appeal the sentence and get the rape charge brought back into play!!

Sander V's new lawyer is claiming media attenion lead to the harsh sentence which his client received claiming people have received more lenient sentences for similar or even worse crimes!!!


Twiglet

Admin





Number of posts

: 20941


Registration date :

2008-08-11



AD - Netherlands
6 March 2011
Brother and sister Milly Boele: Police have made mistakesDORDRECHT - One year after the murder of Milly Boele wrestling brother Pascal (20) and sister Tibby (17) with conflicting feelings about the police investigation of the Zuid-Holland Zuid. Frustration on both, because the police had done no research into the extra lock their front door that is broken on the floor. It was a crucial piece of evidence that could possibly even a higher penalty could result.
Sandra V. maintains that Milly went along voluntarily. A lie, thinking the two. "That was not for her. She looked at the cat from the tree. And extra safety hook of the door was broken on the ground. It was a big hook, the force must have happened. He was really broken. As if the door is pushed open by force, so do their stories brother and sister in the AD
House search
Tibby finds that the police should have done the same search in all men in the neighborhood. Milly had indeed told her mother that a neighbor at the door. She also believes that the police had to use tracker dogs.
Tibby: "They have made mistakes.''
Pascal: "They did what they had to do.''
Tibby: "They forget things. To me that error.''
Pascal: "In such a complex organization is an error in one small corner. Everyone has done its job. It could have done otherwise, but that's bullshit afterwards. It's a learning experience for the Netherlands. For Milly had not mattered. She was already dead.''
Half table
Pascal Boele hit at the police in Dordrecht near the table
half. And Tibby started to hyperventilate when she had the terrible news were told that their 12-year-old sister had been killed Milly. By a neighbor, a policeman of all places.
''My mother is the strongest woman in the world,''said Pascal. "My family is incredibly strong. Daddy has found more trouble. Everyone handled the grief in a different way. Everyone has their time it takes.''
Hell
Suddenly they were last year, principals in a murder case that shocked the Netherlands. Milly was sexually assaulted and then strangled by her neighbor, ex-cop Sandra V. He buried the girl in his garden.
The day that Milly's body was found, was hell. After agonizing uncertainty for her missing family Boele got a phone call on March 16.
Tibby: "Oh, I was so happy when, for they had found Milly! But when we drove our car at our house, we saw many police cars and black screens. At the office we heard that a gentleman had said that Milly is no longer alive. Everyone was screaming, crying, angry. "
Compassion was one consolation, Tibby finds. 'The most beautiful thing I've seen that week was a very large, dark man who came to give a teddy bear. That thing just gave him seventy euros.''
http://www.ad.nl/ad/nl/2202/Milly-Boele/article/detail/571723/2011/03/06/Broer-en-zus-Milly-Boele-Politie-heeft-fouten-gemaakt.dhtml

Twiglet

Admin





Number of posts

: 20941


Registration date :

2008-08-11



On 26 November 2010 Sander V was sentenced to 18 years in prison.
He may be wanting to appeal but no lawyer will accept his case.
Justice has been served for now! Off to the archives this should go.
RIP MILLIE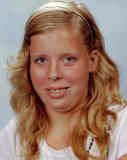 GOD BLESS

_________________
Anything that I say which is not referenced to an original source is entirely my own opinion.
May we all continue to work together to bring Madeleine home.

merlynsam

Admin





Number of posts

: 4656


Registration date :

2008-08-08



Page 3 of 3 •

1, 2, 3

---
Permissions in this forum:
You
cannot
reply to topics in this forum