Madeleine McCann, aged 9

Madeleine's Song
"We're Still looking for you"
Register
You are currently viewing these forums as a Guest. To access all forums, please log in. If you are not currently a Member, please register.
"REGISTER"
September 2019
| Mon | Tue | Wed | Thu | Fri | Sat | Sun |
| --- | --- | --- | --- | --- | --- | --- |
| | | | | | | 1 |
| 2 | 3 | 4 | 5 | 6 | 7 | 8 |
| 9 | 10 | 11 | 12 | 13 | 14 | 15 |
| 16 | 17 | 18 | 19 | 20 | 21 | 22 |
| 23 | 24 | 25 | 26 | 27 | 28 | 29 |
| 30 | | | | | | |
Calendar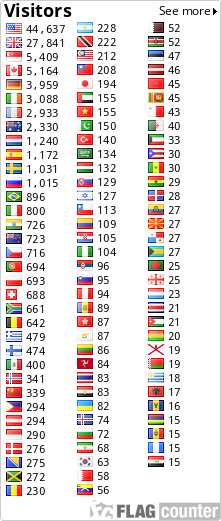 Social bookmarking










Bookmark and share the address of Find Madeleine on your social bookmarking website

Fri May 02, 2008 11:05 pm posted by Ewe2 Post subject: RENE HASEE 6 (German) - Amoreira beach near Aljezur, Algarve (Portugal) - 09/06/96
The Portugal Resident
2nd May 2008
The Missing Boy Who Time Forgot

http://www.portugalresident.com/portugalresident/pdf/Madeleine_McCann_SUPPLEMENT.pdf
(page 3 )

pam supportfromireland

Forum Moderator (Missing)





Number of posts

: 6734


Registration date :

2008-08-08



Sun May 04, 2008 4:36 pm posted by Tezza Post subject:
Originally Posted by merlynsam

Ah, I have found him in my archives on my PC. Let me share with you what I have found out over the past 5 weeks - since I heard about this little boy.
Renč Hasče was six when he disappeared from the Amoreira beach near Aljezur on June 19, 1996.
This tragic young German boy 6 years old vanished from a beach in the Algarve, while out walking with his parents. His mother and her partner said he ran into some dunes and that is the last known sighting of young Rene, who has 'vanished from the face of the earth'. That despite a massive search, which yielded not one single clue, his mother and her partner were not suspects and to this day not one single piece of information has emerged from anywhere (to our knowledge).
Rene Hasee is a little boy from Germany who disappeared in the Algarve in 1996 and is still missing.
http://tinyurl.com/2s3cuv
(Bild, may 2007)
11 years ago the family B. from Bergheim-Elsdorf (NortRhein-Westphalen) were on holiday in Aljezur. That town is about 34 km. away from the recent place of crime (Praia de Luz). Postmistress Anita B. (37), her partner Peter and little son René (6) drove down to the Portugese coast in a camper.
The Postmistress: "We had eaten something and were walking to the beach:" René (6) went 20 meters before his parents. Anita B: "Suddenly our boy was as if disappeared from the earth".
Immediately the parents informed the police. Mother Anita: "The policemen have only taken the information. They have not searched once for our boy."
Nor Interpol nor the German police could help the desparate parent. Until today Anita and Peter drive to the Algarve once every year, to look for their son. René would be 17 years old today. Grandmother Irmgard B.: "My daughter is still regularly dreaming of René."
Note: At first I thought the report was wrong because the German report says surname begins with B and Renč's surname is Hasče. However, further searches indicated that his mothers surname starts with B. and she was on holiday with her boyfriend - not her husband - even though several reports refer to 'the parents'. There is a possibility that this was a planned parental abduction as in so many other cases.
**************************************************
1996.....male...age 6 yrs
Renč Hasče
blond hair
blue eyes
height 1.22 m
German.
missing from Portugal
Renč was taken from the beach at approx 6pm at Amoreiras in proximity to Aljezur Portugal
http://www.vermisste-kinder.de/rene_hasee.htm
**************************************************
Rene Hasee missing has not been 'covered up' though.
http://www.missing-kids.eu/index.html
***************************************************
Renč Hasče
http://news.aol.com/newsbloggers/2007/10/16/kate-mccann-villain-or-victim/4
**************************************************
When this name first came to my attention, a cursory internet search had me thinking that the very sad disappearance of Rene Hasee has been doing the rounds on all of the Madeleine McCann forums - mainly in the context of 'poor Gerry and Kate'; the PJ didn't do enough to help; how many children have disappeared from Portugal in recent years?
Already there are two conflicting reports of this story one in which the police helped, one in which the police did not.
It appears to have started on Paulo Reis' Gazeta Digital blog:
http://gazetadigitalmadeleinecase.blogspot.com/2008/01/another-news-site-preparing-to-ban.html
<snippet>
Oh and Madeleine is not the first child to go "missing" without a trace in your country is she....Rene Hasee 1996 German walking on the beach with parents....never found a trace of again .
Justice for Casa Pia......I know you won't publish this I am so disappointed by you a good journalist bought off by sensatialisim.
30 January 2008 21:18
IMO Any links between Renč Hasče and Madeliene are tenuous:
Different ages, different sexes and an 11-year gap, to begin with. I would also surmise that, if a combination of Portugese police, German police and Interpol can't find any evidence of Renč Hasče, then there might not have been any to find. The difference with Madeleine's case is that the PJ/UK police do have a definite line of enquiry (whether we support their theory or not) which they have been following since August 2007. Yes, the two children disappeared in Portugal but I'm sure a large number of children have also disappeared in the UK over the past 11 years - indeed, children go missing everywhwere in the world - it doesn't mean that every case is connected though.
A quick Google search shows 31 children missing in Portugal last year, compared to 77,000 in the UK.
http://ipsnews.net/news.asp?idnews=37797
http://uk.missingkids.com/missingkids/servlet/NewsEventServlet?LanguageCountry=en_GB&PageId=0
According to the Portugal Resident, 24 of the 31 Portuguese children have been found.
http://www.portugalresident.com/portugalresident/showstory.asp?ID=19001
In the past five years in the UK, 44 children have been listed as missing and unaccounted for, with 11 having disappeared when aged 5 years or younger, and four under 12 months old.
By my reckoning, that leaves 7 in Portugal, as opposed to 44 in the UK.
I do accept that Rene is not even listed as missing by the Portuguese - but is it a parent abduction and the PJ know this? I also accept that Casa Pia is a very strange and unsatisfactory episode which still rumbles on.
But the Interpol Missing Children website have no recorded of a Rene Hasse, Hasse or Haase as missing anywhere let alone Portugal. Also, the German Missing Kids website also has no record of anyone by that name.

pam supportfromireland

Forum Moderator (Missing)





Number of posts

: 6734


Registration date :

2008-08-08



Fri May 02, 2008 11:13 pm posted by pam supportfromireland Post subject:

Ewe, thanks for this. I'm pretty sure I never heard about this case or my brain is ready to explode trying to remember everything printed in last 12 months. Definitely scary.

pam supportfromireland

Forum Moderator (Missing)





Number of posts

: 6734


Registration date :

2008-08-08





Similar topics
---
Permissions in this forum:
You
cannot
reply to topics in this forum