Madeleine McCann, aged 9

Madeleine's Song
"We're Still looking for you"
Register
You are currently viewing these forums as a Guest. To access all forums, please log in. If you are not currently a Member, please register.
"REGISTER"
January 2019
| Mon | Tue | Wed | Thu | Fri | Sat | Sun |
| --- | --- | --- | --- | --- | --- | --- |
| | 1 | 2 | 3 | 4 | 5 | 6 |
| 7 | 8 | 9 | 10 | 11 | 12 | 13 |
| 14 | 15 | 16 | 17 | 18 | 19 | 20 |
| 21 | 22 | 23 | 24 | 25 | 26 | 27 |
| 28 | 29 | 30 | 31 | | | |
Calendar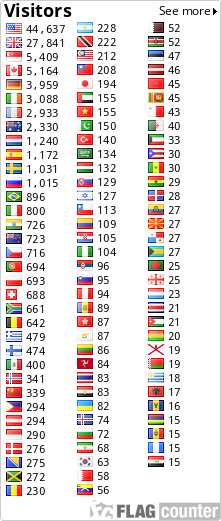 Social bookmarking










Bookmark and share the address of Find Madeleine on your social bookmarking website

Posted by pamsupportfromireland
Posted: Fri Oct 03, 2008 6:07 pm Post subject: SCANDAL OF THE DERRY, NI, ONLINE PAEDOPHILES

--------------------------------------------------------------------------------

Derry Journal

3 October 2008

Police in Derry are investigating claims that a local schoolgirl went missing after arranging a date with a stranger she met over the Internet, the 'Journal' can reveal.
The 13 year-old was missing for 12 hours on Monday after secretly arranging to meet the man - aged in his twenties - who she met on social networking site, Bebo.

She returned home at midnight, only after a quick-thinking neighbour spotted her getting into a taxi outside a local chippie and alerted the driver.

Her family told the 'Journal' they believe she may have been given drugs by the man. They're so terrified about what happened they won't let their daughter out of their sight.

They are so anxious to let other parents know of the dangers posed by these sites and chatrooms that they've gone door-to-door to warn their neighbours.

The news comes as a report released by Ofcom yesterday found that more people in Derry use social networking sites than any other part of the UK.

A friend of the girl's family said her parents were out of their mind with worry when she disappeared after leaving school at lunchtime on Monday.

He added: "We don't know what happened while she was with the man because she won't talk. But we believe he had been grooming her online. What does a 22 year-old man want with a 13 year-old?"

He also revealed how in a desperate attempt to track her down, the girl's 15 years-old cousin made contact with the man online to try and get information.

"But the man only asked if she was a schoolgirl and tried to arrange to meet her as well," he said.

The 'Journal' has since seen a private chat between this man and another young girl which uses adult language.

Will Gardner, a spokesperson for Childnet International, a children's Internet charity, said that while he could not comment on an individual case, there were risks associated with social networking sites that children and parents need to be aware of.

"Too much personal information on a site make young people vulnerable to adults with a sexual interest in children," he said.
Advice

"Remember people online are not always who they say they are. Our advice is for parents to take the time to learn about the Internet and for children to think before posting anything. Never give out information that could allow a person to contact you in real life."

A police spokesman said children should be advised never to give out any personal information online such as their age, address or even the school they attend.

---
Permissions in this forum:
You
cannot
reply to topics in this forum