Madeleine McCann, aged 9

Madeleine's Song
"We're Still looking for you"
Register
You are currently viewing these forums as a Guest. To access all forums, please log in. If you are not currently a Member, please register.
"REGISTER"
January 2019
| Mon | Tue | Wed | Thu | Fri | Sat | Sun |
| --- | --- | --- | --- | --- | --- | --- |
| | 1 | 2 | 3 | 4 | 5 | 6 |
| 7 | 8 | 9 | 10 | 11 | 12 | 13 |
| 14 | 15 | 16 | 17 | 18 | 19 | 20 |
| 21 | 22 | 23 | 24 | 25 | 26 | 27 |
| 28 | 29 | 30 | 31 | | | |
Calendar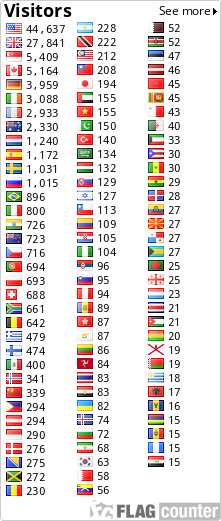 Social bookmarking










Bookmark and share the address of Find Madeleine on your social bookmarking website

Any belief that such laws will prevent child abductions or murders is ludicrous. In a study entitled National Incidence Studies of Missing, Abducted, Runaway, and Thrownaway Children, October 2002 released by the United States Department of Justice, OJJDP, of 69,000 child abductions that occurred in 1999, only 115 were of the 'stereotypical type', " defined as abductions perpetrated by a stranger or slight acquaintance and involving a child who was transported 50 or more miles, detained overnight, held for ransom or with the intent to keep the child permanently, or killed."
On the other hand, in the year 2000, according to the National Center for Health Statistics, 255 children aged one through nineteen died from influenza and pneumonia, 452 died from heart disease, 1,921 committed suicide and 11,560 died of accidental injuries. In other words, a child was 2 times more likely to die of influenza or pneumonia, 4 times more likely to die of heart disease, 17 times more likely to commit suicide and 100 times more likely to die of an accidental injury than to become a victim of a 'stereotypical type' of abduction. Whilst the odds of a child being 'stereotypically' abducted are 1 in 610,000, the odds of dying in an airplane crash in any given year are 1 in 310,000 (two times more likely), the odds of being struck by lightning are 1 in 240,000 (2.5 times more likely) and the odds of a pedestrian being killed by an automobile are 1 in 47,000 (13 times more likely).
These statistics show us two things. Firstly, if we are really serious about stopping child abductions, we need to examine the most common group of perpetrators: family members. Of the 69,000 child abductions that occurred in 1999, 82% were perpetrated by family members. Another 11.3% were committed by friends of the family or other people well known to the children. It seems apparent then, that measures need to be taken to prevent family abduction, which is, by far, a more serious problem than stranger abduction.
Secondly, we can see quite clearly that there are a number of causes of death amongst children far more serious than stranger abductions. The rate of suicides amongst children is 16.7 times higher than the rate of stranger abductions. Of violent deaths amongst children, stranger abductions acount for only 4.3% of the total. Whilst prevention of abductions and the reduction of childhood mortality at the hands of strangers is desirable, addressing more common causes of death is more urgently needed. Exploring the reasons for teenage suicide and finding ways to prevent it, preventing other violent deaths amongst children and preventing tragic accidents from occuring are more effective ways to protect children than the imposition of discriminatory legislation such as Megan's Law.
Society has become so fixated on stranger abductions and the myth of child abuse happening at the hands of strangers that it has entirely overlooked the unpleasant truth: the vast majority of child sexual abuse is at the hands of family members and friends. It appears that it is easier for society to find a scapegoat to blame for the abuse of children rather than to examine why children are abused in such epidemic numbers by their own families.
Yet the statistics once again entirely debunk the myth. In a July 2000 study by the NCJJ entitled Sexual Assault of Children as Reported to Law Enforcement, 34.2% of child sex offenders were family members and 58.7% were acquaintances, while only 7% of child sexual abuse was perpetrated by strangers. Amongst younger victims, the percentage of family perpetrators was even higher. In 48.6% of cases involving victims between zero and five years of age, the perpetrator was a family member, while it was 42.4% for victims between the ages of six and eleven. The percentage of perpetrators that were strangers for these age ranges was 3.1% and 4.7%, respectively.
To stop at the incidence of child sexual abuse does not even reveal the total extent of child abuse in the United States. Child Help USA compiled data from the United States Department of Health and Human Services in September 2003. It discovered that of all child abuse that occurred in 2001, only 10% was sexual abuse. The leading forms of abuse were neglect (59%), which included medical neglect, and physical abuse (19%). 81% of all abusers were the child's parents. 59% of the abusers were females.
The weight of the evidence suggests overwhelmingly that the scourge of child abuse starts in the home. Only when society begins to ask itself the painful question of why this abuse is so prevalent and why families, which ought to be safe havens for children, are so violent towards them, will it be able to overcome this epidemic of violence. It is time for us all to stop looking for scapegoats and start looking in the mirror.
http://www.critest.com/MBSold/.....20Lie1.htm

zannie

Admin





Number of posts

: 5555


Registration date :

2008-08-07




---
Permissions in this forum:
You
cannot
reply to topics in this forum