Madeleine McCann, aged 9

Madeleine's Song
"We're Still looking for you"
Register
You are currently viewing these forums as a Guest. To access all forums, please log in. If you are not currently a Member, please register.
"REGISTER"
January 2019
| Mon | Tue | Wed | Thu | Fri | Sat | Sun |
| --- | --- | --- | --- | --- | --- | --- |
| | 1 | 2 | 3 | 4 | 5 | 6 |
| 7 | 8 | 9 | 10 | 11 | 12 | 13 |
| 14 | 15 | 16 | 17 | 18 | 19 | 20 |
| 21 | 22 | 23 | 24 | 25 | 26 | 27 |
| 28 | 29 | 30 | 31 | | | |
Calendar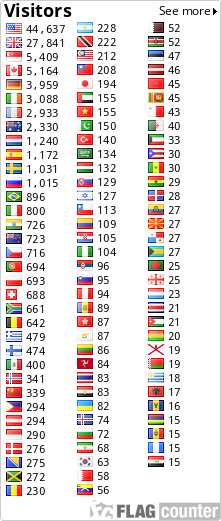 Social bookmarking










Bookmark and share the address of Find Madeleine on your social bookmarking website

Advice and case studies for online chat rooms - for parents
http://www.virtualglobaltaskforce.com/case_studies.html
--------------------------------------------------------------------------------
I urge anyone who is concerned that their child is being groomed to look at the following site
www.crop1.org.uk
read the warning signs
act now before it's too late
--------------------------------------------------------------------------------
I cannot endorse the software from "Parents on Patrol" enough.
This is endorsed also by the NCMEC.
It allows you to safely and invisibly monitor what your child is doing online.
There is even a free version but it is well worth paying the few pounds to get the extra functionality.
If anyone has any questions about it I will gladly answer them - I have been using it for about 5 months.
And no I don't have shares in it !
http://www.parentsonpatrol.com/pop/index.asp
--------------------------------------------------------------------------------
She's weaving an Internet safety net strand by strand
http://www.acorn-online.com/news/publish/weston/21795.shtml
--------------------------------------------------------------------------------
Panorama
-----------
One Click From Danger
Panorama returns with an investigation into how paedophiles are using the internet, and social networking sites in particular, as a means of grooming unsuspecting youngsters for sex.
Panorama: One Click from Danger, Monday 7 January 2008, BBC One 8.30pm.
Every day children are putting themselves at risk because of their actions on the internet.
Brighton teenagers Ellie Budd and Olivia Lewis, both 14 at the time, joined in on the social networking phenomenon.
They each created their own profiles and posted them on MySpace, one of several popular social networking sites.
But the girls didn't realise their profiles were attracting the wrong kind of attention.
Obscene images
Popcorn Puppy, claimed to be a 26-year-old woman and asked to join their buddy list.
In fact he was a 55-year-old predatory paedophile called Ian Hunter.
Specialist teams of police officers are using the anonymity of the internet to flush out predators who have gone online to find underage victims for sex
Hunter stalked Ellie on a school trip to the Tate Modern in London after he gleaned the details from online chats between the group of friends.
When the police arrested him, they found more than 20,000 obscene images of children at his home - some of the worst they had even seen.
Hunter was sentenced to two years (in total) imprisonment in October and the grooming charges were ordered to lie on file.
Following Ellie and Olivia's experience, Panorama decided to carry out its own test.
One of our researchers went online ten times between four and six in the evening, just as school finished, posing as a 14-year-old girl.
DS Nick Duffield tells Jeremy how the police are on the trail of paedophiles
'Jane Brown's' fictional profile was barely more than a photo (which we had posted on three different social networking sites) but lots of men came online to chat and almost without exception the chats quickly became sleazy.
'Jane' was asked to strip, reveal her bra size, get naked on a webcam, sent unsolicited images of male genitalia and even asked to meet up in person by older men.
Specialist teams
Reporter Jeremy Vine finds out how the police are tackling this problem.
Specialist teams of police officers are using the anonymity of the internet to flush out predators who have gone online to find underage victims for sex.
DS Nick Duffield, of the Metropolitan Police's Paedophile Unit said: "We run a number of operations, as do police forces throughout the country, (where) we'll purport to be young children ourselves and we'll set a profile up, and what we're finding is that on a daily basis individuals are wanting to talk to us, wanting to groom us, gain our confidence, talk sexually to us, and on occasions actually want to come and meet us.
"The individuals who... arrange to meet us and come along to that meeting, will find that it's police officers waiting for them and not a 12 year old girl."
Jeremy Vine also talks to 'Peter'', a man who used the internet to make contact with young teenagers. He now regrets the damage he has caused.
Peter's advice is to keep children out of the clutches of men like him - keep the computer out of the child's bedroom.
The programme will also feature results of an opinion poll showing the difference between what parents think their children are doing and saying on the internet and what their children are actually doing and saying online.
Panorama: One Click from Danger, Monday 7 January 2008, BBC One 8.30pm
_________________
www.crop1.org.uk
Stop sexual grooming !!!
https://www.youtube.com/watch?v=vp5nScG6C5g
--------------------------------------------------------------------------------
Please spare a few minutes to watch this
https://www.youtube.com/watch?v=kBm16Hxqskc

zannie

Admin





Number of posts

: 5555


Registration date :

2008-08-07




---
Permissions in this forum:
You
cannot
reply to topics in this forum