Madeleine McCann, aged 9

Madeleine's Song
"We're Still looking for you"
Register
You are currently viewing these forums as a Guest. To access all forums, please log in. If you are not currently a Member, please register.
"REGISTER"
January 2019
| Mon | Tue | Wed | Thu | Fri | Sat | Sun |
| --- | --- | --- | --- | --- | --- | --- |
| | 1 | 2 | 3 | 4 | 5 | 6 |
| 7 | 8 | 9 | 10 | 11 | 12 | 13 |
| 14 | 15 | 16 | 17 | 18 | 19 | 20 |
| 21 | 22 | 23 | 24 | 25 | 26 | 27 |
| 28 | 29 | 30 | 31 | | | |
Calendar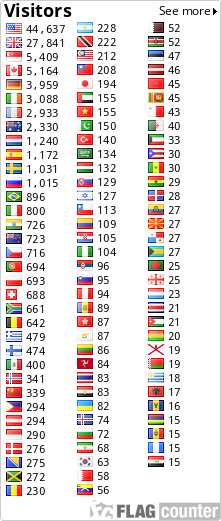 Social bookmarking










Bookmark and share the address of Find Madeleine on your social bookmarking website

RTE Ireland

29 April 2008

Child Safety on Holiday

Family holidays will never be the same since the disappearance of little Madeleine McCann. Today we will look at the best way to ensure your children's safety while on holiday abroad.

As we approach the 1st anniversary of the disappearance of Madeleine McCann (May 3rd) we give practical parenting tips on keeping your child safe while on holiday.

Paul Gilligan, BA, MA, Dip Clin Psych, ApPSI. He is the former Chief Executive of the ISPCC with over fourteen years experience in child protection. Paul is a former lecturer in Clinical Psychology at Trinity College and has traveled extensively to see child protection systems and children's rights organisations around the world. Paul is currently Chief Executive at St Patrick's Hospital in Dublin. His primary role is ensuring development and responding to people with Mental Health problems. Paul is married and has two daughters aged 15 and 18. (He is the author of 'Child Safety', currently in the shops and was on the show last month talking about the book.)

Child protection while on holidays:
Children and parents benefit from going on holiday where they get the opportunity to relax, experience another way of life and spend quality time together. Most children go on holidays with their parents until they are in their teens when they may start going on holidays without their parents, although many children now go on school trips or away with a friend's family at a younger age.

There are risks for children on holidays including:
Physical Injury Risks:
Psychological Risks:
Sexual Abuse Risks:

While there are no official statistics indicating the amount of abuse occurring in leisure or holiday facilities or perpetrated by holiday or leisure personnel, there have been a number of high profile cases of abuse. In early 2000 a number of cases of suspected child sexual assault, occurring in childcare centers at two exclusive Bali resorts, were raised with Australian authorities. In 2007 the abduction of Madeleine Mc Cann from an apartment in Portugal raised worldwide awareness of the child protection risks arising for children when they are on holiday.

These high profile cases have made children and parents more aware of the dangers of abuse while on holiday. These cases have also prompted many holiday organisations to address the problem, develop positive steps to reduce risks of abuse and improve their response to allegations of abuse.

Top Tips For Parents

Be careful about the holiday we choose:
. A good holiday resort will welcome questions about their activities and the safety of their environment.
. All holiday resorts should have a child protection policy, including a statement on, and guidelines about, keeping children safe.
. All staff and volunteers working at a holiday resort who might have unsupervised access to children should go through a proper recruitment process which includes interviews and references and, where appropriate, police checks. In addition, the staff should be competent and qualified for the activity they are running, should be positive and enthusiastic in their approach to children and should be able to maintain control and discipline in a constructive and encouraging manner. Above all, they should recognise the importance of fun in children's activities and should always be encouraging fair play. This is not to say that staff and volunteers will not make mistakes, lose their temper etc. But the overall attitude of staff and volunteers should be positive and child-friendly.
. The holiday resort should encourage the participation and involvement of parents as much as possible.
. All holiday resorts should have a written code of behaviour which outlines good practice when working with children and discourages bullying, shouting, racism and sexism. Apart from skills training, all workers should have training in child protection and health and safety.
. There should be someone in charge who supervises staff and volunteers.
. The people running the activities for children should be able to tell you where to go and what to do if you or your children have any worries. .

Make Adequate Preparations before going and when arriving on holiday:
. Go through basic safety procedures with your child i.e what your child should do if he/she gets lost, what they can and cannot do, not talking or going off with strangers, teach them some basic words in the native language such as their name where they are from, your mobile phone numbers etc
. Give basic information about the surrounding, where they are going, where it is located, local landmarks etc
. Give them time to become accustomed to their surroundings before giving them too much freedom

Communicate our expectations to staff and volunteers working in the holiday resort:
. When we decide to leave our children in the care of another adult or young person, no matter what the circumstances, it is important that we communicate our expectations to them as clearly as possible. This will reduce the chance of any misunderstandings and will also give them the opportunity to tell us if they are not in a position to meet these expectations.
Although well trained and well intentioned, staff and volunteers working in holiday resorts sometimes see their roles and responsibilities differently from the way we might see them.
. Sometimes, they might see their primary role as ensuring the activity is exciting or competitive rather than safe and enjoyable. Sometimes, they might find it difficult to maintain control or are gearing the activity to one particular age group. No matter what the circumstances, we need to get agreement from the people running the activity about how we expect our child to participate and to be cared for. If we cannot get this agreement, then we should find a different activity for our child. .

Monitor and stay vigilant:
. While on holiday it is particularly important that we apply the same level of vigilance and monitoring that we would apply at home.
. Sometimes being on holiday relaxes us, gives us a false sense of security and lulls us into taking shortcuts and risks with our child's safety that we would never take at home, e.g. leaving a young child unsupervised or unmonitored while we socialise.
. Allowing a young child wander around a holiday resort while we relax.
. No matter how safe we believe a holiday environment to be we need to apply common sense parenting principles and not compromise our child's safety.

Listening and getting feedback from our child:
. Like all other areas of our children's lives, the most effective way to keep them safe while engaging in holiday activities is to listen to what they are saying about the activities and seek constant feedback.
. This not only helps us reinforce our children and build their self-confidence but it also helps us identify problems before or soon after they arise.
. If our child begins to express concern or unhappiness about an activity or a person or begins to refuse to talk about something, we need to take this seriously and find out what is causing this reaction.

zannie

Admin





Number of posts

: 5555


Registration date :

2008-08-07




---
Permissions in this forum:
You
cannot
reply to topics in this forum