Madeleine McCann, aged 9

Madeleine's Song
"We're Still looking for you"
Register
You are currently viewing these forums as a Guest. To access all forums, please log in. If you are not currently a Member, please register.
"REGISTER"
October 2018
| Mon | Tue | Wed | Thu | Fri | Sat | Sun |
| --- | --- | --- | --- | --- | --- | --- |
| 1 | 2 | 3 | 4 | 5 | 6 | 7 |
| 8 | 9 | 10 | 11 | 12 | 13 | 14 |
| 15 | 16 | 17 | 18 | 19 | 20 | 21 |
| 22 | 23 | 24 | 25 | 26 | 27 | 28 |
| 29 | 30 | 31 | | | | |
Calendar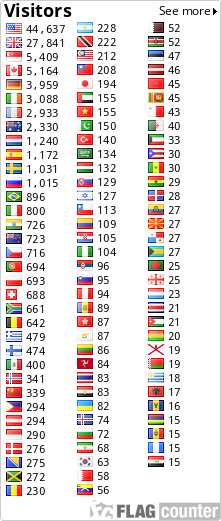 Social bookmarking










Bookmark and share the address of Find Madeleine on your social bookmarking website


pam supportfromireland

Forum Moderator (Missing)





Number of posts

: 6734


Registration date :

2008-08-08



A few updates on the four sisters involved in this international custody dispute...
The Sunshine Coast Daily
3 October 2012
Sisters ordered to return to Italy
THE Family Court issued a warrant yesterday authorising Australian Federal Police to retrieve four Sunshine Coast girls and deliver them to child services.
The girls have been at the centre of an international custody battle for months. They have lived in Australia for four years.
The family made a last-ditch attempt last week to have an order that they return to Italy overturned.
A lawyer for the Child Safety Department argued the order should not be overturned in fairness to every other family who had to abide by the Hague Convention, an agreement surrounding children's international movements.
Justice Colin Forrest said he was not satisfied with the mother's argument that the return order was impractical or there were special circumstances.
The girls had settled on the Sunshine Coast but they were still wrongfully kept here by their mother, Justice Forrest said.
He ordered that a Community Services Department officer accompany the girls back to Italy.
Justice Forest also ordered that the Italian father make an undertaking to withdraw any criminal complaints made in Italy against the mother and not make one in the future. He said he hoped the mother would return to Italy to go through custody proceedings.
The girls' mother sobbed as she wrote down the Sunshine Coast address where police could collect the girls, aged nine to 14.
A Community Services Department lawyer said he understood every effort would be made immediately to return the children to their father in Italy.
The mother asked to have a few days to assess the judge's orders and investigate further steps she could take.
But Justice Colin Forrest said all matters relating to the children's movement now rested with the department, the father and the mother. The four girls moved to Australia with their mother in 2010 under the guise of a holiday.
http://www.sunshinecoastdaily.com.au/news/sisters-ordered-to-return-to-italy/1569334/

Twiglet

Admin





Number of posts

: 20941


Registration date :

2008-08-11



Telegraph
4 October 2012
Four girls dragged onto plane in Australia amid custody battleFour young girls have been dragged from their mother onto flights from Australia to their father's home country of Italy amid harrowing scenes that followed a dramatic international custody battle.
The footage, aired widely in Australia, showed the mother screaming from a balcony at Brisbane's international airport as her daughters, aged 9 to 15, were lifted and dragged by authorities to a flight bound for Italy. ''I love you, baby," the mother screamed, repeatedly.
As the four girls arrived by car at a special security entrance at the airport, one tried to escape and was restrained by a male officer.
Later, one of the younger girls cried "let me go, I want my mum, I want my mum", as each of her arms was held by a police officer.
The girls were ordered by Australia's Family Court to be returned to their father in Italy after their mother brought them to Australia two years ago, ostensibly for a short holiday.
Earlier this year, the girls, who wanted to remain with their mother, went into hiding with their great-grandmother after an initial decision ordering they be returned to Italy.
The court ruled on Wednesday that the children had to be returned under The Hague Convention and that they loved their father and that there was no evidence he had been abusive.
The girls will not have to live with their father but will need to be in Italy where the custody battle will now be heard.
The separation led to painful scenes, filmed by Australian media, and the four girls were eventually flown back on two separate flights. The two older girls, aged 14 and 15, were flown on Thursday at 8.45pm, local time, and were seen "sobbing" aboard the plane. The younger girls who had flown out earlier were reportedly "miserable" but quiet.
The great-grandmother of the girls said they had been treated "worse than animals".
"They were scared out of their wits," she said. "They were kicking, they were thrown on the ground."
The mother, who cannot be identified, is not expected to return to Italy because she has no money and – according to a family member – "the village [in Italy] has been poisoned against her".
The return of the children follows a tragic saga and months of legal wrangling, The girls' mother reportedly met her husband during a study tour in Italy at age 16 and married him a year later but moved out of the family villa in 2007 after the death of their third daughter.
Family law experts have supported the court's decision, saying the girls grew up in Italy and the father only consented to their returning to Australia for a short holiday.
http://www.telegraph.co.uk/news/worldnews/australiaandthepacific/australia/9587069/Four-girls-dragged-onto-plane-in-Australia-amid-custody-battle.html

Twiglet

Admin





Number of posts

: 20941


Registration date :

2008-08-11



The Australian
8 October 2012
Father pleads for privacy as girls try to flee
THE Italian father at the centre of a high-profile international custody battle has pleaded with the Australian media for privacy for him and his four daughters, after the two older girls tried to flee his Tuscan villa begging reporters waiting outside to "save them".
The Italian-born girls - aged between nine and 15 - were returned to their father's home in the Tuscan countryside last week, after the Family Court in Brisbane ruled that their Australian-born mother had unlawfully abducted them two years ago.
The legal stoush has attracted intense media attention for months, with Italian and Australian media camped outside the father's house, outside Florence in northern Italy, since his daughters arrived home.
Spotting the media pack, the two eldest girls ran to the reporters and asked to go back to Australia and their mother.
"Please, you cannot leave me here, you have to take me away with you,'' Nine News reporter Sophie Walsh said one of the "hysterical" girls told her.
The girls' father and grandmother coaxed one of the children inside but the other reportedly remained clinging to a gate for an hour until police and social services authorities arrived.
Walsh said police asked the media to leave.
"Police said by the time we did leave, the girls had calmed down considerably," she told Nine's Today program yesterday.
Later, the father asked for privacy. "My daughters think that with the Australian media near them today, the journalists will save them," he told The Courier-Mail, which has sent a reporter to the Italian village.
"But it's not the reality. Australian journalists were at the house today filming and they (the girls) were yelling out 'Help, help'.
"It (media coverage) needs to stop, so the situation can become more tranquil.
"We can't continue with this spectacle that's been happening."
The four girls were filmed being taken by Australian Federal Police officers from a Sunshine Coast home to the Brisbane international airport.
They were crying, struggling and screaming as they were removed from their emotional mother. The two eldest were so upset they were removed from an Emirates flight from Brisbane to Dubai.
The mother has repeatedly refused to return to Italy, saying she is scared she will be arrested, prosecuted and jailed for child abduction.
However, in a bid to settle the matter, her ex-husband gave an undertaking to the Federal Court that he would not pursue a criminal complaint against her.
Judge Colin Forrest ruled the girls be returned to Italy, their country of "habitual residence", where they had lived their entire lives until their mother brought them to Australia for a "holiday" in 2010.
The parents had shared custody of the children in Italy and they were returned under the Hague Convention against international child abduction.
http://www.theaustralian.com.au/news/nation/father-pleads-for-privacy-as-girls-try-to-flee/story-e6frg6nf-1226490225848

Twiglet

Admin





Number of posts

: 20941


Registration date :

2008-08-11



Thanks for this twiggy. I am astounded the family doesn't seem to have counselling for the transition! Of course judge made right decision. Extremely hard but worsened by oz media and family in oz of course creating hysteria. Hoping all will calm soon and be happy.

pam supportfromireland

Forum Moderator (Missing)





Number of posts

: 6734


Registration date :

2008-08-08




---
Permissions in this forum:
You
cannot
reply to topics in this forum