Madeleine McCann, aged 9

Madeleine's Song
"We're Still looking for you"
Register
You are currently viewing these forums as a Guest. To access all forums, please log in. If you are not currently a Member, please register.
"REGISTER"
May 2018
| Mon | Tue | Wed | Thu | Fri | Sat | Sun |
| --- | --- | --- | --- | --- | --- | --- |
| | 1 | 2 | 3 | 4 | 5 | 6 |
| 7 | 8 | 9 | 10 | 11 | 12 | 13 |
| 14 | 15 | 16 | 17 | 18 | 19 | 20 |
| 21 | 22 | 23 | 24 | 25 | 26 | 27 |
| 28 | 29 | 30 | 31 | | | |
Calendar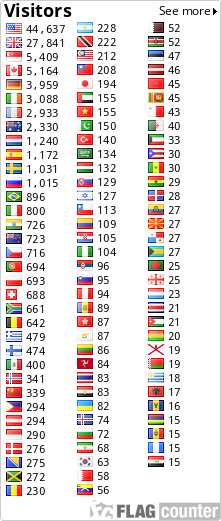 Social bookmarking










Bookmark and share the address of Find Madeleine on your social bookmarking website

smokie
Posted: Mon Oct 15, 2007 9:30 pm
Shawn Hornbeck the Missouri Miracle.
Shawn was found in January, four and half years after being kidnapped (aged 11) while out on his bike near his home in Richwood, Missouri.
He was found in the home of Michael Devlin in St. Louis along with another boy, Ben Ownby (13) who had been missing for 4 days.
His story was the reason for starting our site.
You can read about his road to recovery, including his recent 16th birthday at :
http://www.operationfindachild.org/shfoundation.html

Twiglet

Admin





Number of posts

: 20941


Registration date :

2008-08-11



pam supportfromireland
Posted: Fri Nov 09, 2007 11:10 pm
The Missourian
12 October 2007
Shawn Hornbeck's Parents Speak Out
By Tim Schmidt, Missourian Staff Writer
Less than 20 feet away from Craig and Pam Akers, parents of Shawn Hornbeck, child predator Michael Devlin sat emotionless and stoic at Wednesday's federal court hearing.
As Pam walked back to her seat after reading a statement to the court, an evil glare reflected back at Devlin for the four-plus years spent wondering what happened to her son.
Throughout last week's court proceedings, played out over three days in various jurisdictions, the Akerses said they were sickened by Devlin's refusal to make eye contact with the victims' families or to offer any remorse.
This was the first time the parents had seen Devlin up close since Shawn was found Jan. 12, 2007, with Ben Ownby, 13, abducted four days earlier, in Devlin's Kirkwood apartment.
Not once did Devlin offer an apology for his crimes, including the October 2002 abduction of then 11-year-old Shawn, who was kidnapped while riding a bike near his Richwoods home.
"Being in the same room just makes me feel creepy," Craig Akers said. "I have no desire of being anywhere near the man. Your primal instincts want to take over and take care of the situation. It's difficult to maintain your composure."
In an interview with The Missourian Wednesday afternoon at the Clayton office of Scott Sherman, an attorney representing Hornbeck and his family, the Akerses said they are ready to move on with the rest of their lives and to continue helping Shawn adjust to a normal routine.
For now, knowing Devlin can't hurt any other children is the family's closure. Ultimately though, full closure won't be felt until Devlin is sentenced on the federal charges on Dec. 21.
Pam said she doesn't want to prematurely celebrate until all the court proceedings are done with.
"We still have December to go to, but at this point we know nothing can change," she said. "At this point I can start putting it behind me."
In a plea deal with prosecutors from Franklin, Washington and St. Louis counties, Devlin was sentenced to multiple life sentences last Monday and Tuesday. Devlin appeared in Franklin County court on Oct. 8 for the armed kidnapping of Ownby of Beaufort.
If the case against Devlin had gone to trial, Pam Akers said Shawn was willing and would have testified.
"It's taken a huge weight off our shoulders and for sure, Shawn's shoulders," Craig said. "He is ecstatic the person responsible for...everything he went through is now behind bars and there is no possible way he will ever walk the streets as a free man again."
Since Missouri doesn't offer the death penalty in child abuse cases, the Akerses said they are content knowing Devlin will never be free.
"No matter what, this guy can never get out of jail," Craig said. "Satisfied is just that. It's not the ultimate solution, but it's the best we can do so we can live with that."
The parents also noted last week's proceedings were the first time Shawn has watched any media coverage of the ordeal.
Before last week, Pam and Craig said they both knew the full extent of the torture and abuse Shawn experienced while being held captive, including Devlin's attempt to strangle and kill their son. Part of Shawn's therapy sessions involves writing down the details and discussing them with his parents.
Initially they felt Devlin might have been involved with other missing child cases in the St. Louis metro area. Since then, the family has learned that other than a few instances where Devlin was in the same place as the disappearances, there is no strong evidence to directly connect him to the cases.
According to an FBI document, Devlin had urgings as a teenager to sexually abuse boys, but didn't act on it until he was 36 when he took Shawn.
Both parents dispute that notion.
"I find it far-fetched that you wake up one day at his age and all of a sudden decide you're going to be a pedophile and go abduct someone," Craig said.
When Shawn was found in January and evaluated, he was said to be at a fourth- to fifth-grade level (he did not have any schooling during the four years he was held captive)
More here ........
http://www.zwire.com/site/news.cfm?newsid=18912136&BRD=1409&PAG=461&dept_id=33071&rfi=6

Twiglet

Admin





Number of posts

: 20941


Registration date :

2008-08-11




Twiglet

Admin





Number of posts

: 20941


Registration date :

2008-08-11



hope4maddy
Posted: Fri Feb 01, 2008 4:40 pm

I agree with Ben's father. He needs to be put in the general population. If so, then hopefully the inmates will take care of him themselves. There should be no protection against an evil man. :twisted:

Twiglet

Admin





Number of posts

: 20941


Registration date :

2008-08-11



_________________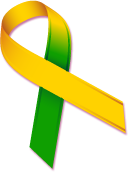 Together We CAN Make A Difference!

Tezza

Admin





Number of posts

: 5956


Birthday

: 1971-04-23


Age

: 47


Registration date :

2008-08-07



Tezza, Thanks for putting this article in the right place.
_________________
I said a prayer for you tonight,
A little star - glows so bright
You've enabled friendships very dear
Your value on earth is now so clear.
God Bless Madeleine

Brooke

Admin





Number of posts

: 946


Birthday

: 1966-03-21


Age

: 52


Humor

: what's that?!


Registration date :

2009-07-28



Brooke wrote:Tezza, Thanks for putting this article in the right place.
It's ok, I left your original post on the Jaycee Dugard thread and posty a copy on here.
I think the story should be on both threads.
_________________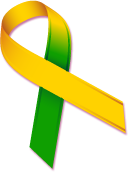 Together We CAN Make A Difference!

Tezza

Admin





Number of posts

: 5956


Birthday

: 1971-04-23


Age

: 47


Registration date :

2008-08-07




---
Permissions in this forum:
You
cannot
reply to topics in this forum