Madeleine McCann, aged 9

Madeleine's Song
"We're Still looking for you"
Register
You are currently viewing these forums as a Guest. To access all forums, please log in. If you are not currently a Member, please register.
"REGISTER"
January 2019
| Mon | Tue | Wed | Thu | Fri | Sat | Sun |
| --- | --- | --- | --- | --- | --- | --- |
| | 1 | 2 | 3 | 4 | 5 | 6 |
| 7 | 8 | 9 | 10 | 11 | 12 | 13 |
| 14 | 15 | 16 | 17 | 18 | 19 | 20 |
| 21 | 22 | 23 | 24 | 25 | 26 | 27 |
| 28 | 29 | 30 | 31 | | | |
Calendar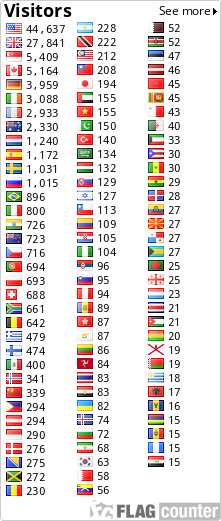 Social bookmarking










Bookmark and share the address of Find Madeleine on your social bookmarking website

As more information comes in, I shall post- this is all I have at the moment. This little boy was found dead late last night, just 120 kilometers away from where Mirco Schlitter was last seen alive !
RTL TV
20th September 2010
Police find dead boy (7)
"Apparently no evidence of crimes of violence"
A seven-year-old boy has been found dead in a city park of Bergkamen. A violent crime but is apparently not available. The Dortmund prosecutor Henner Kruse said, the investigators have there "apparently found no evidence of a crime of violence".
The situation in which the boy was found at the site and investigations had revealed it. A crime he did not rule out, however. What the boy died, an autopsy is to clarify on Monday. For more details, did not call Kruse.
The corpse of the child had been found late on Sunday evening in the park. This was preceded by a major search operation. The parents had reported the boy missing on Sunday after he had not come home from playing. The prosecution Dortmund and determine a homicide. The 52 000-inhabitant city located in the eastern Ruhr Bergkamen.
http://www.rtl.de/medien/information/rtlaktuell/artikel/ed8e-6f76f-380c-73/polizei-findet-toten-siebenjaehrigen.html
_________________

zannie

Admin





Number of posts

: 5555


Registration date :

2008-08-07



_________________

zannie

Admin





Number of posts

: 5555


Registration date :

2008-08-07



N24
29th September 2010
Death next to the playground
Youngster died after a pre-existing conditions
In Bergamen near Dortmund a missing seven year old boy by the police has been found dead. The child was not returned on Sunday from a nearby playground.
In a park in Mount Kamen on Sunday a seven-year-old boy has died - the police is based on a natural death due to a pre-existing conditions. It would have resulted from an autopsy no evidence of foul play, said the prosecutor Dortmund. The boy had been missing on Sunday morning.
Dead body found near the playground
After a large-scale search with helicopters and sniffer dogs, the corpse of the boy was found late on Sunday evening in the park in a thicket near a playground. A violent crime was not initially excluded. Accordingly, a homicide had been formed.
The boy had left, police said about 10 clock the house to go to the only three minutes from the playground. When the mother noticed 20 minutes later that the boy had no jacket while she went off to bring him. But they found him not. The family searched for him then.
In the afternoon, they informed the police. In the evening, the search was extended. It also came a hundred, sniffer dogs and a police helicopter used. 60 employees of the Agency for Technical Relief supported the police officers. 23.20 against the clock body was then found. Bergkamen located in the eastern Ruhr area and has about 52,000 inhabitants.
http://translate.google.com/translate?js=n&prev=_t&hl=en&ie=UTF-8&layout=2&eotf=1&sl=de&tl=en&u=http%3A%2F%2Fwww.n24.de%2Fnews%2Fnewsitem_6336371.html

_________________
Anything that I say which is not referenced to an original source is entirely my own opinion.
May we all continue to work together to bring Madeleine home.

merlynsam

Admin





Number of posts

: 4656


Registration date :

2008-08-08



There have been no further updates on this case.

It looks like this young boy died from a pre existing illness.

There is nothing to suggest there was anyone else involved in his death.


Twiglet

Admin





Number of posts

: 20941


Registration date :

2008-08-11



RIP Little Angel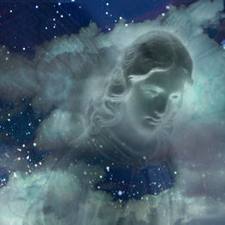 He is Gone
You can shed tears that he is gone,
Or you can smile because he lived,
You can close your eyes and pray that he will come back,
Or you can open your eyes and see all that he has left.
Your heart can be empty because you can't see him
Or you can be full of the love that you shared,
You can turn your back on tomorrow and live yesterday,
Or you can be happy for tomorrow because of yesterday.
You can remember him and only that he is gone
Or you can cherish his memory and let it live on,
You can cry and close your mind be empty and turn your back,
Or you can do what he would want: smile, open your eyes, love and go on.
~ David Harkins ~

Twiglet

Admin





Number of posts

: 20941


Registration date :

2008-08-11




---
Permissions in this forum:
You
cannot
reply to topics in this forum