Madeleine McCann, aged 9

Madeleine's Song
"We're Still looking for you"
Register
You are currently viewing these forums as a Guest. To access all forums, please log in. If you are not currently a Member, please register.
"REGISTER"
December 2013
| Mon | Tue | Wed | Thu | Fri | Sat | Sun |
| --- | --- | --- | --- | --- | --- | --- |
| | | | | | | 1 |
| 2 | 3 | 4 | 5 | 6 | 7 | 8 |
| 9 | 10 | 11 | 12 | 13 | 14 | 15 |
| 16 | 17 | 18 | 19 | 20 | 21 | 22 |
| 23 | 24 | 25 | 26 | 27 | 28 | 29 |
| 30 | 31 | | | | | |
Calendar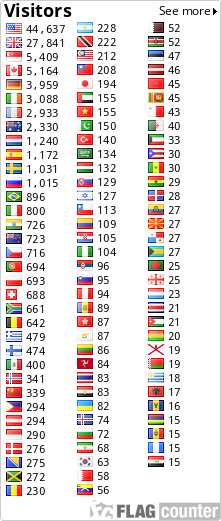 Social bookmarking













Bookmark and share the address of Find Madeleine on your social bookmarking website
Page 4 of 4 •

1, 2, 3, 4
WMC TV

22 March 2012

Testimony contradicts Memphis mother's explanations in murder trial

Prosecutors spent another day disproving the different stories Shakara Dickens explained for the absence of her 9-month-old daughter, Lauryn Dickens.

Shakara Dickens sat through day three of the trial Thursday.

Lauryn Dickens went missing around Labor Day of 2010. The paternal grandparents said they were not babysitting at the time, contrary to one of Shakara Dickens' explanations.

Prosecutors said Lauryn Dickens was not put up for adoption through a local agency, especially not over Labor Day weekend like Shakara Dickens once claimed.

Tabitha Jordan, a friend of Shakara Dickens at the time, said she partied with friends at Level 2 five days after her daughter went missing. She described Shakara Dickens as "excited" while going out that weekend.

Thursday afternoon, jailhouse friend Lanette Lane testified that Shakara Dickens "confessed" during chapel one day. She said Shakara Dickens broke down during a jailhouse preacher's sermon one day.

"She was preaching about God forgives you of your sins and things like that," said Lane. "Shakara started crying and saying, 'God would not forgive me for what I've done.'"

Lane said Shakara Dickens admitted to doing "what I was in for." Afterward, Lane wrote a letter to a judge at 201 Poplar to explain what she witnessed.

"Shakara's baby, I'm not even sure of her name because she don't hardly talk about the baby, but it was seeing the picture of the baby that just really made me feel bad about it," said Lane.

Defense attorneys said Shakara Dickens has never admitted to killing her daughter, but prosecutors argued they found more evidence from behind bars.

In early 2011, investigators discovered a poem in Shakara Dickens' jail cell. They claimed it read like an admission.

"It's one thing you know about me that no one else knows, but I would never take my secrets to the head because when I die, it goes with me to the grave," said Sgt. Deborah Carson with the Memphis Police Department as she read from the poem.

Shakara Dickens decided not to testify.

The prosecution and defense rested Thursday. The judge plans to read the jury charge Thursday evening just before they end for the day.

The trial resumes at 9:00 a.m. Friday with closing arguments, after which the jury will deliberate.

http://www.wmctv.com/story/17232362/testimony-contradicts-mothers-explanations-in-murder-trial
_________________



WAITING, HOPING, PRAYING

Twiglet

Admin





Number of posts

: 20944


Registration date:

2008-08-10



My Fox Memphis

23 March 2012

After hours of deliberating, a jury has found Shakara Dickens guilty of Manslaughter and Second Degree Murder.



Nine-month-old Lauryn Dickens, the daughter of Shakara Dickens, vanished in 2010, but her body was never found.

Prosecutors argued that Dickens spun a web of lies after her daughter disappeared, waiting a full eight days to file a missing persons report.

Dickens' told police that a white woman in her 40s had come to pick up Lauryn at the father's behest. Shakara couldn't go any further in describing the woman and Lauryn's father denied the claim as well.

The main piece of evidence for the prosecution was a "hit" that police dogs picked up on when searching Dickens' apartment. Though the dogs caught a scent, they did not find any physical evidence.

http://www.myfoxmemphis.com/dpp/news/local/shakara-dickens-guilty-in-daughter's-death-rpt-20120323



_________________



WAITING, HOPING, PRAYING

Twiglet

Admin





Number of posts

: 20944


Registration date:

2008-08-10



Shakara Dickens has been found guilty of the Manslaughter and the Second Degree Murder of her 9 month old daughter Lauryn..

Lauryn is still listed as missing on Missing Kids Website as her body has not yet been found.

Second Degree Murder carries a sentence of 15-20 years in prison, but the judge could give a longer sentence if he sees fit.

Dickens, 21, who did not testify, could receive more than 50 years in prison when she is sentenced next month by Judge Bobby Carter.
_________________



WAITING, HOPING, PRAYING

Twiglet

Admin





Number of posts

: 20944


Registration date:

2008-08-10



Page 4 of 4 •

1, 2, 3, 4
---
Permissions in this forum:
You
cannot
reply to topics in this forum