Madeleine McCann, aged 9

Madeleine's Song
"We're Still looking for you"
Register
You are currently viewing these forums as a Guest. To access all forums, please log in. If you are not currently a Member, please register.
"REGISTER"
January 2019
| Mon | Tue | Wed | Thu | Fri | Sat | Sun |
| --- | --- | --- | --- | --- | --- | --- |
| | 1 | 2 | 3 | 4 | 5 | 6 |
| 7 | 8 | 9 | 10 | 11 | 12 | 13 |
| 14 | 15 | 16 | 17 | 18 | 19 | 20 |
| 21 | 22 | 23 | 24 | 25 | 26 | 27 |
| 28 | 29 | 30 | 31 | | | |
Calendar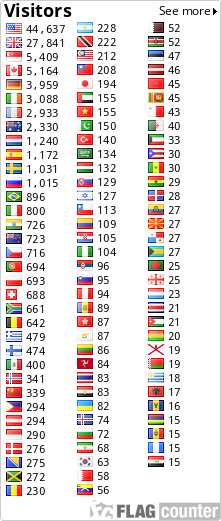 Social bookmarking










Bookmark and share the address of Find Madeleine on your social bookmarking website

ACIM helps locate children of all ages
Every 40 seconds a child is missing in the U.S. Seventy-four percent of abductions are girls 4 to 11 years old, blond, blue eyes and white. The victim is accessible and one of opportunity. This data was obtained from the nationwide non-profit program, A Child is Missing, based in Fort Lauderdale, Fla. ACIM was founded in 1997.
Last week, DeWitt Police Chief Eugene Conway hosted a training program with ACIM representatives, for local agencies that will begin using this program offered free to law enforcement. It provides yet another tool in attempting to locate not only missing children, but missing elderly, college students on campus and missing persons who are mentally or physically challenged – essentially, it benefits people of all ages.
"This organization has three times the capability of what 911 has," said Conway, who contacted 911 Commissioner John Balloni prior to pursuing the ACIM. He wanted to know if the program would conflict with or complement Onondaga County's 911 system, specifically Reverse 911. Balloni said it would exist as a great supplement.
While Reverse 911 has the capability to make phone calls to people in a broad range, ACIM has the capacity to place 1,000 customized-message phone calls in one minute to residents and businesses in the area where someone has gone missing.
"[It's] so much quicker, more people can be reached in that time," Conway said.
The program also works in concert with Amber Alert, but should not be confused with its mission, which is designed to help only those under the age of 17 who are victims of stranger abductions and geographically removed from the area in which they disappeared.
How does it work?
The procedure is simple with just five basic steps. A parent calls 911, 911 calls the police who in turn call ACIM. ACIM takes down all the pertinent information and sends out phone alerts to area residents within any given mile-radius. The last step comes from the community and involves obtaining leads. If a picture is available, the message will direct residents to the ACIM Web site.
Additionally, people who have unlisted phone numbers and cell phone numbers can be entered into the program's database to receive alert calls by visiting achildismissing.org. ACIM operates off of private donations and grants with no charge to any police agency.
Currently, the organization is trying to get a bill passed so it can receive funding for training throughout the country. To date, there have been more than 430 safe-assisted recoveries.
CATEGORY: General Society
TAGS: a, child, is, missing, acim, dewitt, police, department
EDITION: DeWitt Times
http://www.cnylink.com/cnynews/view_news.php?news_id=1227721018

Faith




Number of posts

: 284


Registration date :

2008-12-15




---
Permissions in this forum:
You
cannot
reply to topics in this forum