Madeleine McCann, aged 9

Madeleine's Song
"We're Still looking for you"
Register
You are currently viewing these forums as a Guest. To access all forums, please log in. If you are not currently a Member, please register.
"REGISTER"
May 2018
| Mon | Tue | Wed | Thu | Fri | Sat | Sun |
| --- | --- | --- | --- | --- | --- | --- |
| | 1 | 2 | 3 | 4 | 5 | 6 |
| 7 | 8 | 9 | 10 | 11 | 12 | 13 |
| 14 | 15 | 16 | 17 | 18 | 19 | 20 |
| 21 | 22 | 23 | 24 | 25 | 26 | 27 |
| 28 | 29 | 30 | 31 | | | |
Calendar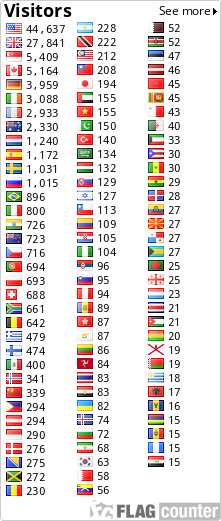 Social bookmarking










Bookmark and share the address of Find Madeleine on your social bookmarking website

David's Story ( Father )
The following letter was sent from Brazil on September 20, 2008 by David Goldman to his local elected officials and to the media. David returned to the United States, once again, without Sean.
married Bruna Bianchi Carneiro Ribeiro in Eatontown, New Jersey, USA, on December 17, 1999. We had a son, Sean Goldman, born in Red Bank, NJ on May 25, 2000. On June 16, 2004, I drove Bruna, Sean and Bruna's parents to Newark Airport for a planned 2-week vacation to her parent's home in Brazil. Bruna arrived in Brazil and called me that day to tell me our marriage was over, she and Sean were not returning to the US, and if I ever wanted contact with my son again, I would have to sign custody over to her. I have never signed any papers granting Bruna custody of our son, Sean.
Prior to Bruna's decision to permanently remove Sean from our home and my life (with the aid of her parents), without my consent, the three of us were living as a family in Tinton Falls, NJ USA. Prior to Sean's abduction, I was under the impression that our home-life was happy and typical of any American family's. Even since the date of Sean's abduction, Bruna made no allegations to the contrary, and this is documented in the court records in Brazil and the United States.
I have been fighting in the Brazilian courts under The Hague Treaty for 4+ years. All counts of the law under The Hague Treaty as well as Brazilian, US and international law are clear and documented in court records in Brazil and the US that Sean was and still is being retained illegally and should be returned to the US. The Brazilian courts have ignored these orders as well as The Hague law and have continually ruled that Sean belonged with his mother and the mother is the most important bond. They have ruled as if it were a simple custody case, where the mother always gets the child. During the past 4+ years, I have made many trips to Brazil in the hope of being reunited with my son. I have been present for all rulings rendered by Brazilian courts, yet have never been permitted to see Sean. At the Superior Court level in Brazil, Bruna was awarded custody by a panel of five judges. Three judges ruled in favor of Bruna, while two voted in favor of me.
Although Bruna and I were still legally married in the United States, Bruna obtained a divorce in the eyes of Brazil (without my presence or knowledge). It is my understanding that Bruna became pregnant and remarried in Brazil within the past year. Bruna married a João Paulo Lins e Silva, an attorney in Brazil. He works for his father's law firm, and they are a very prominent Brazilian family from what we can tell from internet searches and other sources. The irony of it all is that both João Paulo and his father concentrate on "Family Law," particularly international Family Law. His father, Paulo Lins e Silva, has even spoken at The Hague regarding child abduction (Editor Citation Paulo Lins e Silva Advogados e Consultores de Família, Ipanema - Rio de Janeiro).
On August 22, 2008, Bruna tragically passed away during childbirth. I was not informed of her death by her parents or by her new Brazilian husband. I found out only through the research of friends in the U.S. Since I am his biological father, and the only other person with a reasonable claim to custody, I assumed that I would be reunited with Sean and return him to our home in the U.S. I immediately contacted my Brazilian counsel Ricardo Zamariola Jr. I also contacted my lawyer in the States, Patricia Apy, Esq. of Red Bank, Monmouth County NJ. Both attorneys advised me to travel to Brazil as soon as possible. I traveled to Sao Paulo on Delta flight 121, which arrived in Sao Paulo at approximately 9:40 am 7 September 2008. I traveled to Brazil with my mother Eleanor Goldman and our family friend, Anthony Rizzuto. Since learning of Bruna's passing, all attempts to directly contact Sean or Bruna's family in Brazil have failed. Through my attorney in Brazil, I attempted to set up visitation with Sean. Via response by their Brazilian counsel, Bruna's Brazilian husband and parents have denied any contact between Sean and me or his paternal grandmother.
I have been told by both attorneys that I "should" be able to see and regain custody of Sean. However, nothing in this case has ever gone as it "should" under Brazilian and/or international law. Worse still, recent events in Brazil have given us greater cause for concern and have reinforced our beliefs that the .... Brazilian legal system could prevent justice from ever being served. Soon after our arrival in Sao Paulo, we learned that Bruna's Brazilian husband did not file for custody of Sean. Instead, he filed to replace me (his biological father) on a birth certificate issued for Sean in Brazil. My lawyer has stated this is clearly an invalid application of Brazilian law. However, the only assurance he could provide regarding the potential outcome of this action was that it "should" not be successful.
I am engaged in a battle to regain custody of my son, who needs me more now than ever. Unfortunately, I am fighting against people with substantial influence at high levels in the Brazilian judiciary system, government and media. It is imperative for my success that I have high level support within the government and media of my own country. I need this now more then ever. I find it impossible to believe that the United States will passively allow the child of a U.S. citizen to be abducted and naturalized to another country.
So now after four years of trying desperately to be with my son, I find myself sitting in a hotel room in Sao Paulo since September 7th, hoping and praying to be reunited with my son, ready to bring him home and resume our life as father and son. We have much healing to do. I have never lost hope the day would come for us to be together again. I will never give up, but I need help.
David Goldman
http://bringseanhome.org/letter.html
_________________

zannie

Admin





Number of posts

: 5555


Registration date :

2008-08-07



_________________

zannie

Admin





Number of posts

: 5555


Registration date :

2008-08-07



I have just received an email to say that this petition has paid off.

Brazilian Federal Judge Rafael de Souza Pereira Pinto issued an 80 page ruling today ordering the return of Sean Goldman to the United States in 48 hours.
David left for Brazil this evening (Monday) and will be reunited with Sean on Wednesday June 3rd at 2:00 PM local time at the U.S. Consulate in Rio De Janeiro.
http://bringseanhome.org/email_06012009.html
this is the David Goldman website :
http://bringseanhome.org/
_________________

zannie

Admin





Number of posts

: 5555


Registration date :

2008-08-07



The International Campaign to return kidnapped minor Sean Goldman to his father
Campanha Internacional para o retorno do americano Sean Goldman, menor sequestrado, ao seu pai
VICTORY!
June 1, 2009
Dear Friends and Supporters of David Goldman,
Victory at Last! Brazilian Federal Judge Rafael de Souza Pereira Pinto issued an 80 page ruling today ordering the return of Sean Goldman to the United States in 48 hours.
David left for Brazil this evening (Monday) and will be reunited with Sean on Wednesday June 3rd at 2:00 PM local time at the U.S. Consulate in Rio De Janeiro.
We wish to express our sincere appreciation to everyone who has supported David Goldman's +4 year battle for justice. It wasn't just a few people but hundreds of thousands of supporters around the world that made this happen. Tonight the we can say that the power of people working together has no limits, and surely the millions of prayers for David and Sean were heard.
Additional information, when available, will be posted on our website's FORUMS.
www.bringseanhome.org/forum.
Friends of David Goldman

_________________
Anything that I say which is not referenced to an original source is entirely my own opinion.
May we all continue to work together to bring Madeleine home.

merlynsam

Admin





Number of posts

: 4656


Registration date :

2008-08-08



CNN
Brazilian court rules for New Jersey dad in custody case
updated 10:44 p.m. EDT, Mon June 1, 2009
Story Highlights:

Sean Goldman, 8, to be turned over to U.S. Consulate on Wednesday
Sean's parents divorced and mom moved him to Brazil in 2004
Mom died in childbirth in 2008, leaving Sean with stepfather
http://www.cnn.com/2009/US/06/01/new.jersey.brazil.custody/
_________________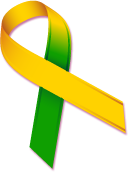 Together We CAN Make A Difference!

Tezza

Admin





Number of posts

: 5956


Birthday

: 1971-04-23


Age

: 47


Registration date :

2008-08-07



wow good news. Just hope the child is put first in all this.

pam supportfromireland

Forum Moderator (Missing)





Number of posts

: 6734


Registration date :

2008-08-08



ABC News
16 December 2009
Brazil court sides with U.S. dad in custody case
RIO DE JANEIRO (AP) — An appeals court in Brazil has ruled that a nine-year-old boy who's living there should be returned to his American father.
But officials say the case will likely be appealed again.
An attorney for David Goldman says a panel of three judges ruled that the boy must be handed over to him at the U.S. Consulate in Rio de Janeiro within 48 hours.
But the attorney says he doesn't expect a final resolution of the case until at least the first half of next year. He says he's sure that lawyers for the Brazilian stepfather with whom the boy is living will take the case further, perhaps to Brazil's Supreme Court.
Goldman's lengthy court battle to get custody of his son has gained international attention.
http://www.abcactionnews.com/news/world/story/Brazil-court-sides-with-U-S-dad-in-custody-case/HSyNDp7rTUKqUnLUY7RgQA.cspx

Twiglet

Admin





Number of posts

: 20941


Registration date :

2008-08-11



Times Online
24 December 2009
David Goldman flies home for Christmas with son Sean after victory in custody battleSnippet
A father was flying home for Christmas with his nine-year-old son today after a five year international custody battle between America and Brazil reached its highly-charged conclusion.
The battle over Sean Goldman affected diplomatic relations between the two countries, with Hillary Clinton, the US Secretary of State, even threatening to interrupt billions of dollars of US customs concessions on Brazilian goods if the child was not returned.
Today, 25 minutes before a deadline imposed by the Brazilian Supreme Court was due to expire, the boy was handed over to a father he has barely seen for five years in front of a large crowd of photographers and cameramen. The boy, dressed in a yellow shirt decorated with the Brazilian flag, wept.
Within an hour the pair were on board a chartered flight back to the United States, as Sean's Brazilian grandmother tearfully complained that she had been refused permission by the US government to accompany him on the flight to smooth his transition back to his old life.
http://www.timesonline.co.uk/tol/news/world/us_and_americas/article6967644.ece

Twiglet

Admin





Number of posts

: 20941


Registration date :

2008-08-11




Twiglet

Admin





Number of posts

: 20941


Registration date :

2008-08-11




---
Permissions in this forum:
You
cannot
reply to topics in this forum