Madeleine McCann, aged 9

Madeleine's Song
"We're Still looking for you"
Register
You are currently viewing these forums as a Guest. To access all forums, please log in. If you are not currently a Member, please register.
"REGISTER"
January 2019
| Mon | Tue | Wed | Thu | Fri | Sat | Sun |
| --- | --- | --- | --- | --- | --- | --- |
| | 1 | 2 | 3 | 4 | 5 | 6 |
| 7 | 8 | 9 | 10 | 11 | 12 | 13 |
| 14 | 15 | 16 | 17 | 18 | 19 | 20 |
| 21 | 22 | 23 | 24 | 25 | 26 | 27 |
| 28 | 29 | 30 | 31 | | | |
Calendar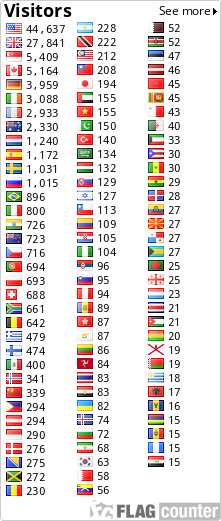 Social bookmarking










Bookmark and share the address of Find Madeleine on your social bookmarking website

The Portugal News Online
18 April 2009
Portuguese GPS "Child finder" worries experts

Sales have not really taken off yet but the Child Locator, a 'child-finding' GPS device that is 100 per cent made from Portuguese technology, is certainly stirring curiosity amongst parents.
It has, however, been criticised by experts who fear the device may "harm children's autonomy and give parents a false sense of security".
Made in Portugal and on the market since last November, the Child Locator has so far only sold around 300 units.
The Child Locator works in a similar way to the 'Via Verde' fast track system for motorway tolls.
The device is carried by the child from which parents are sent updates via GPS to mobile phones, Personal Digital Assistants, or computers, informing them of their child's whereabouts. Automatic messages are sent out when a child enters or leaves specific locations.
Therefore parents can make sure their child is following normal routines, such as going to school and back, and is sticking to times and schedules.
David Pinheiro, spokesperson for Inosat, who developed the Child Locator, said the idea is for parents to know where their child is without having to phone them all the time.
"The objective is actually to offer parents peace of mind", he said, denying the company ever marketed the device as "a kidnap deterrent", though admitting some parents may buy the Child Locater with that in mind.
Alexandra Simões, head of the SOS Missing Child Line, agreed with experts that the Child Locater could give parents a "false sense of security and could harm the passage from child to adult".
Without wanting to belittle the technology, Alexandra Simões said there must, however, be a compromise between "the protection of children and the respect for their rights and freedom".
"In other words, it is not by controlling their child's every step that a parent will teach their children to be autonomous and responsible".
She did however argue that, while "it would be normal for teenager who is at the age of pushing boundaries to just leave the device in their school locker to fool parents", for someone "who has an ill child, who might be diabetic or haemophilic, they may find comfort in knowing they can check their child's whereabouts at any given time".
Inosat has recently reached an agreement with the Portuguese Association for Family and Friends of Alzheimer Sufferers to offer a 10 per cent discount when purchasing the device, which normally costs around €360.
According to the SOS Missing Child Line, in 2008, 76 children and teenagers were reported missing in Portugal. In the majority of cases (34) those reported missing were aged between 11 and 15, followed by those aged between 16 and 21.
The main reasons for their disappearances were related to running away from home, from institutions, and parental kidnap.
Fifteen of those 76 children remain missing, while one was a false alarm and another reportedly died.
http://www.the-news.net/cgi-bin/google.pl?id=1006-16

pam supportfromireland

Forum Moderator (Missing)





Number of posts

: 6734


Registration date :

2008-08-08




---
Permissions in this forum:
You
cannot
reply to topics in this forum